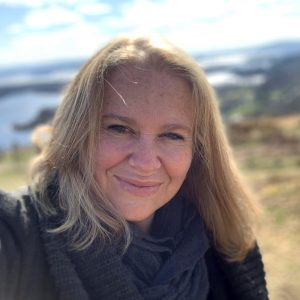 Geraldine Martinez has been creating art all her life, exploring virtually every artistic medium along the way. She studied at the Chelsea School of Art (The London Institute) and Exeter College of Art & Design (University of Plymouth).
It has been argued that design is a skill and art is an innate gift and there is an ongoing debate about where design ends and art begins, but Geraldine is fortunate to combine both these talents in her work. She uses a variety of media, also using her experience as a graphic designer and her use of digital resources to bring her art forward to the 21st century.
From working in charcoal, pastels, acrylics and oils, Geraldine also creates portraits and landscapes using the iPad, many featuring The Rock of Gibraltar. Geraldine's favourite genre is life drawing because it is never boring, always dynamic and ever changing. It is a great way to practice observation and detail. Regarding influences on her work, she looks to the masters, the post-impressionists in particular.
Experimenting with different types of media in an unconventional manner appeals to Geraldine who wants to provoke thought in people viewing her work. Using a variety of digital techniques such as Photoshop, she manipulates and 'peels back the layers' of a photograph to create a painterly effect, similar to watercolours, and her iPad paintings are full of colour and bold strokes, much in the same vein as her real-life canvases.
Since 2018, Geraldine has embarked on a new art genre; street art. To date she has created three outdoor murals in Gibraltar.
She was awarded a Gibraltar Cultural Award in November 2021, for 'Best Education Project'.
Much of her art is available for sale, as originals, prints and also in stationery form. She is available for commissions.